I have, in reserve, the perfect recipe for November's Mixology Monday. Doug from the Pegu Blog is hosting this month, and the theme is "Made from Scratch," a time-honored home ec tradition that I take very seriously. I mean, really. I bake my own bread. I cook my beans from a bag, rather than taking them from a can. I make a fresh batch of vegetable stock every week. This one is easy!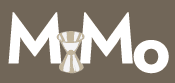 Or at least it was easy because I had the perfect recipe. A recipe that involved making a liqueur into candy, a flavored salt and a consommé. A contest-winning recipe. But then my weekend got really busy and we had to put in a new chimney pipe and I wound up stuck in traffic forever on Saturday and my football games went—sigh—terribly yesterday and it was too cold to hang my laundry out and my cinnamon rolls wouldn't rise and, well, you get the point. I got behind, and so did my (lengthy) preparations for the cocktail I was going to prepare from scratch. Fortunately, being the nutter that I am, I had a few things in reserve that will work for this month's challenge. Namely, olives.
Yes, I know. Olives? Anybody can drain some olives from a can and soak them for a day and call it a MxMo entry. Not everyone is patient enough to buy fresh, hard, bitter, uncured olives from the farmer's market and brine them. The old school salt-water way. For six months. Before marinating them for another month. Oh yeah, I am that weird.
And so, to honor the batch of olives that sat patiently under my counter next to the jar of red wine vinegar (oh yeah, I make my own vinegar, too), we found an aptly named little tipple in Barflies and Cocktails. We mixed as Harry and Wynn directed and garnished with a lemon peel and three lovely little (lemon-oregano-vermouth-soaked) olives. So here you have it: a MxMo entry nearly one year in the making—mostly inactive but still homemade!
2 dashes gomme syrup
3 dashes orange bitters (Jeff Morgenthaler's excellent Madeira cask-aged variety)
3 dashes absinthe
2/3 Plymouth gin

Shake well and strain into cocktail glass with olive, and squeeze lemon peel on top.
Lemon-Oregano-Vermouth Olives, adapted from Raising the Bar
1 cup water
¼ cup salt
1 tsp red pepper flakes
1 tsp black peppercorns
8 cloves garlic
1 Tbsp grated lemon peel
1 tsp dried oregano
¼ tsp dried thyme
1 cup dry vermouth
¼ cup extra virgin olive oil
1 lb olives, brined and drained

Bring water, salt, red pepper flakes, peppercorns, garlic, oregano and thyme to a boil in a small saucepan. Remove from heat and stir in vermouth and olive oil. Let cool to room temperature and stir in olives. Transfer to a container with a tight-fitting lid and refrigerate until ready to use.

If you use pre-brined olives that are firm and waxy, you can make these up to a week in advance. If your olives have a more papery appearance, make them a day in advance or they will become too plump.